It is no secret that Facebook Pages is emerging as one of the best ways to promote your business among digital marketers for the last few years now. Whether it is the business pages, sponsored posts, ads, or events – Facebook can no longer be ignored. The platform is helping online marketers with not only promoting their businesses but also generating new customers and leads.
Also Read: Top 50 Profitable Niches For High traffic On Google
Another game-changing feature launched by Facebook that has the potential to change how we see marketing is Facebook Live. Originally launched in 2015, Facebook Live has grown to become a powerful tool that, if used effectively, can work as an excellent marketing tool. It was initially meant for increased user interactions, but now, this feature is being used by celebrities, influencers, and public figures to increase the exposure of their brand and product.
Despite the negative limelight Facebook has been in over the last few years, the website still dominated when it comes to social media. The platform has 2 billion monthly active users.
Therefore, it is highly likely that whatever customer base you are trying to target – it is on Facebook. On top of that, since its launch, Facebook Live has grown steadily. There have been more than 3.5 billion live broadcasts, and the number is only increasing.
Therefore, there is no doubt that it is a cost-effective method for enticing your customer base and boosting brand engagement. There is another reason why Facebook Live is growing at an unprecedented rate and why you should get ahead of this trend – the return on investment is, quite surprisingly, stunning.
The feature has consistently maintained its topmost position when it comes to mobile marketing ROI. The second-best contender, LinkedIn, was far behind, with 55% less ROI than Facebook.
Moreover, Facebook also influences the purchasing behaviour of consumers. Studies have revealed that marketing on Facebook affects awareness, consideration, and post-purchase decisions of buyers.
But knowing the stats are not enough, Leveraging Facebook Live for marketing can be tricky. The platform has seen several changes since its inception, and it is essential for marketers to understand the networking website in order to increase sales for their brand.
Following are a few tips and tricks that will help you use the Facebook Live feature to its maximum potential and increase the growth of your business.

1. Be real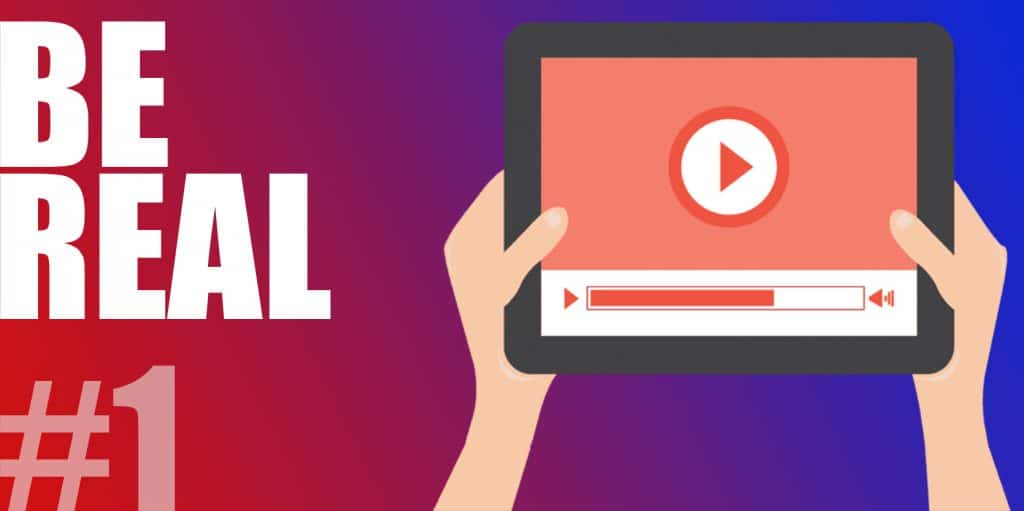 This is a no brainer as One of the most important features of Facebook live streams is that they provide an authentic look in the workings of a brand. In a world where Instagram posts are pre-planned and photoshopped pictures have become mainstream, audiences are craving a raw, open and honest interaction. This can be done only by building a real connection with your target group.
When you are live streaming on Facebook, make sure you are authentic and real. Be honest while answering the questions, and use humour in order to make your audience feel at ease. Devise methods of becoming more approachable and encouraging your audience to engage in one-on-one conversations with you.
The post should look seamless and personable. Try to be enthusiastic, but without overdoing it. Smile more and be purposeful, Keep it simple and short, do not over-process the video and have a definitive direction in mind before starting the live stream.

2. Plan your live stream well in advance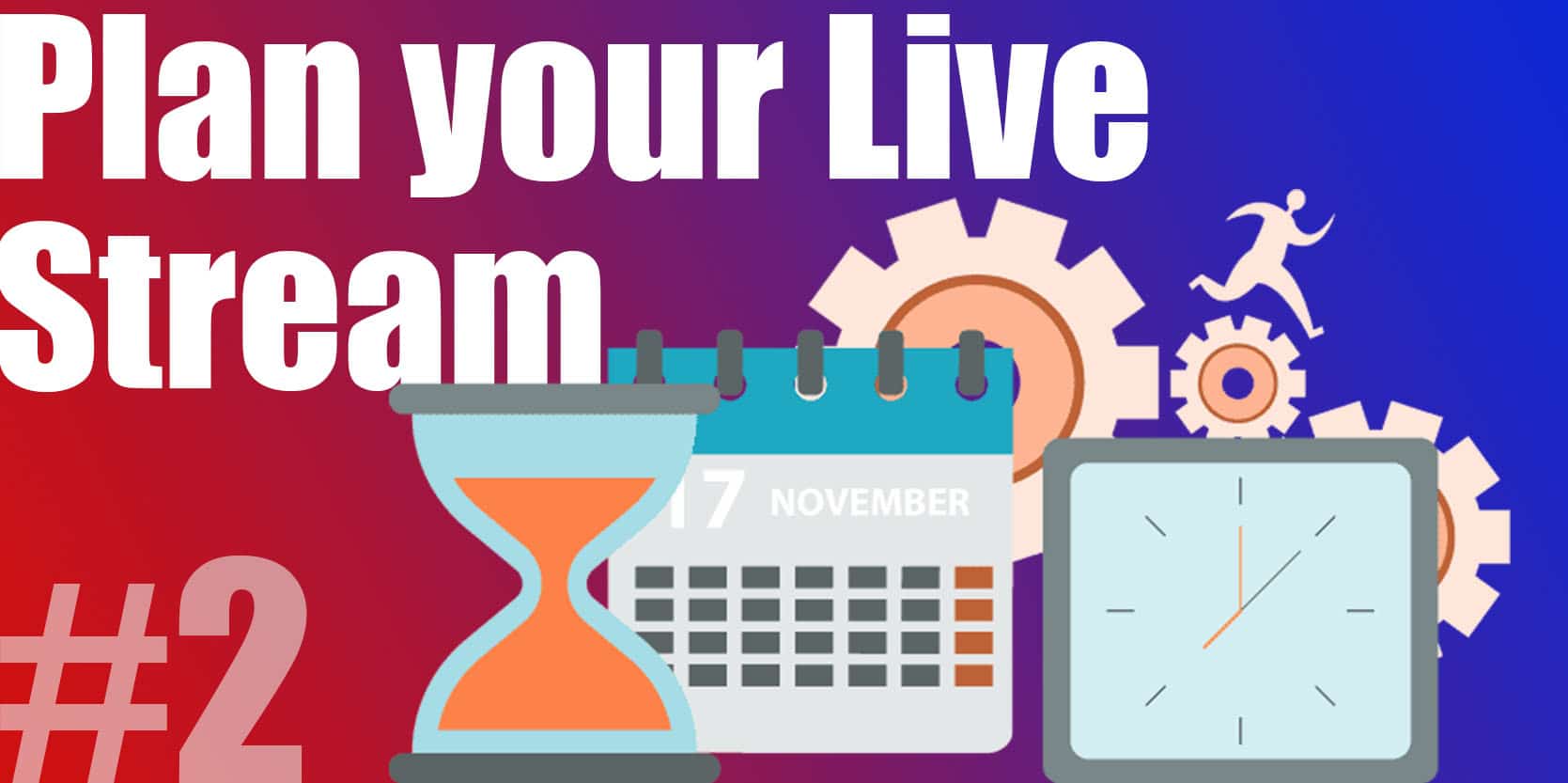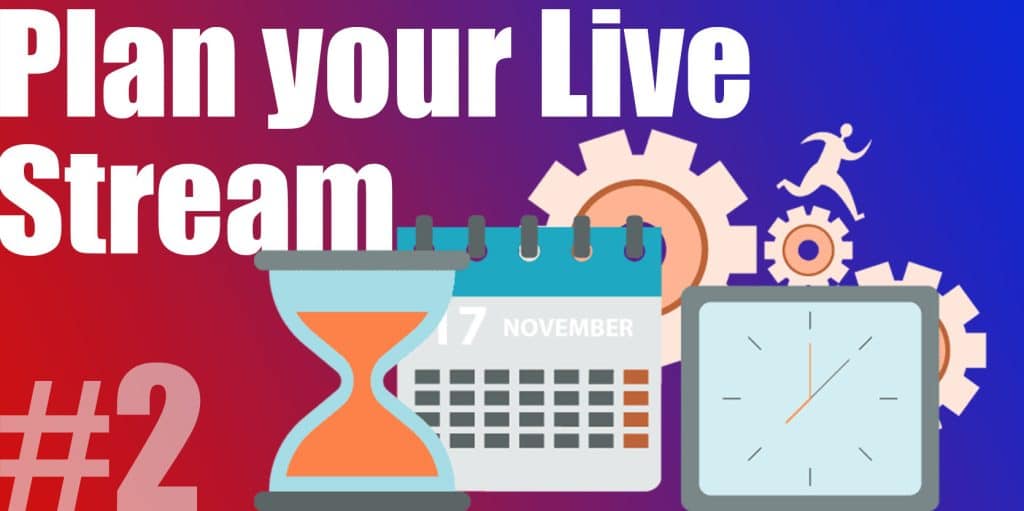 As mentioned previously, it is important to plan your stream –
what its objectives are,
what you want to achieve,
and what you want to bring up.
Make sure that the key message of your live stream is clear and succinct. Focus on conveying the core objectives of your brand.
Meanwhile, also make sure that your video is directed towards your target group.
Always remember who your audience is and why you are engaging with them, The goal of the live stream should be defined in clear terms. The success or failure of your live stream should be clearly measurable.
Think in terms of specific goals.
Do you want to educate your fans or increase engagement with your audience?
Are you live streaming in order to generate leads or want to increase the clicks on your video? If you do not have a specific goal in sight, you cannot achieve it.
Moreover, you should announce first that you are going to go live if you want to reap the maximum benefits of this feature. This way, you can get more eyeballs on the stream as You can publicize the event by posting on other social media accounts and promote awareness.
You can also write a short and compelling description of your live stream before going online. This will help capture the attention of your target audience, and will also convey the objective of your broadcast. Write a compelling headline, use some funky artworks, and write a few words about what you are planning to talk about.

3. Determine what kind of live stream you want to broadcast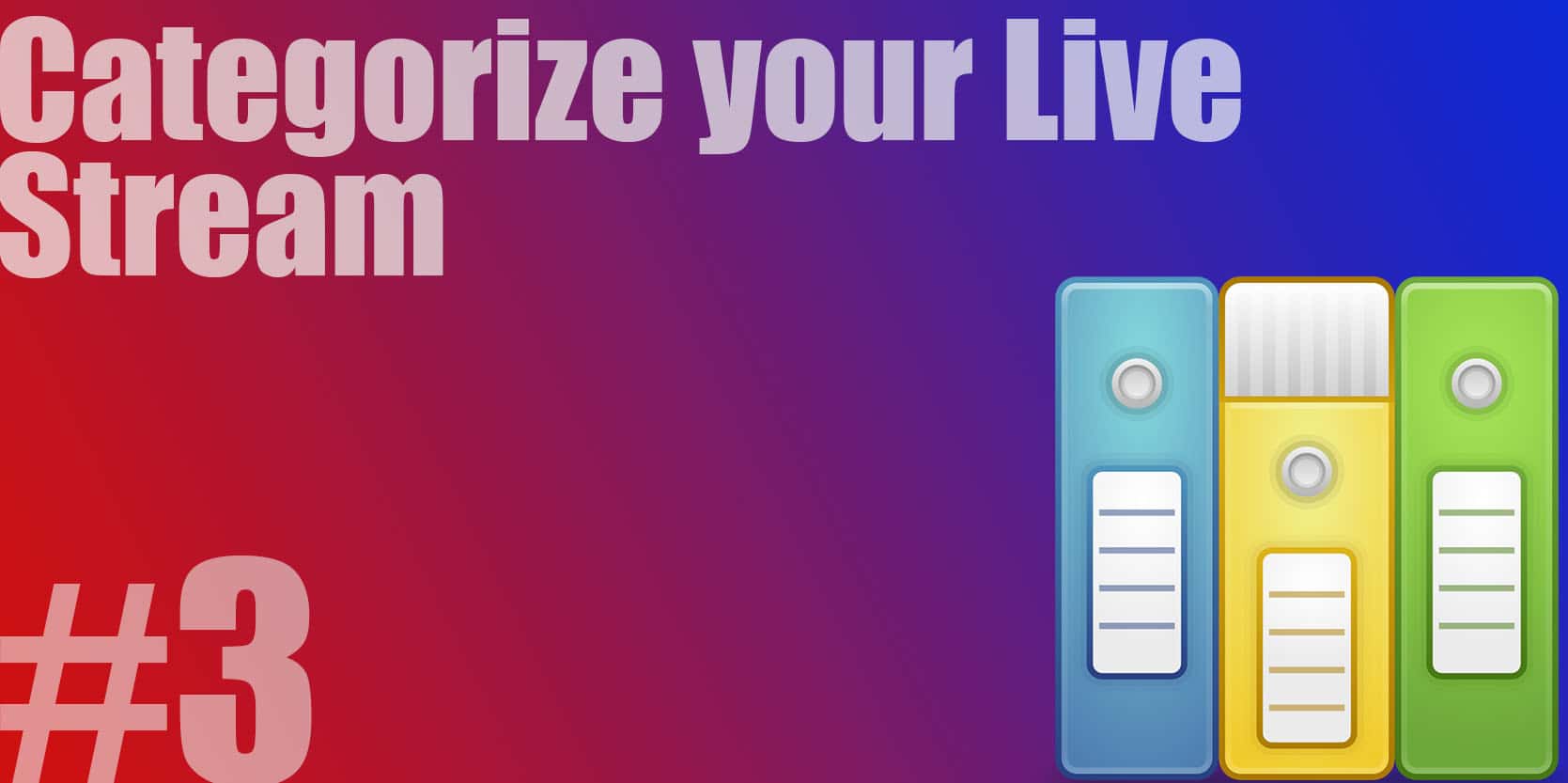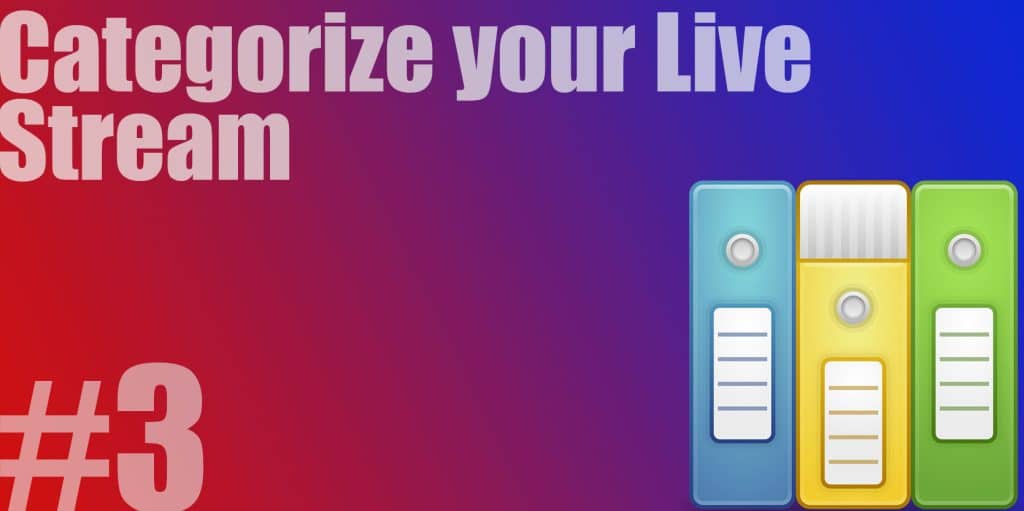 This is part of the preparation phase. Depending on the type of brand and business, some types of broadcasts are more suited for you than others. Moreover, there are some live stream types that perform significantly better than others.
Here are some of them, Decide what works best for your business depending on your expectations, audience, and objectives. You can also mix it up in order to keep things interesting.
1. Discussing news and new trends;
The best thing about this type of stream is that it can be about anything. Whether it is the fashion industry, cosmetics, or discussing the newest episode of a famous show – discussing your opinion on things related or unrelated to your business can help you engage with people in a better way.
Moreover, you don't have to be an expert to discuss new trends. All you have to do is be original and interesting, and if you can provide a humorous take on the subject – that's a bonus!
2. Build a Connection With Question and answers;
If you are an expert on something, Q&As are a great way to connect with your audience while answering their questions.
For example, if you are a wildlife expert, you can live stream from a national park and talk about the animals there. Not only is it an informative experience for your audience, but it will also boost engagement for your brand.
Moreover, you can also call other experts relevant to your brand on the live stream and conduct an interview with them. It will help you dig deeper into the subject, and create more leads for your business as more and more people will join the broadcast.
3. Show Authenticity by Going behind the scenes;
There is nothing more authentic than showing your audience what goes on behind the scenes. They help your target base gain a unique perspective into your brand. You can show them all the hard work put into producing your products or show them a company event where your employees are having fun.
It will give your audience a sense of what it's like to be part of your company. It will also increase the trust between your brand and your consumers.
4. Build Audience By Sharing tips and tricks;
This is another way to build your audiences' confidence while connecting with them on a personal level. You can show them how to use your product, how to take care of it so it will last long, how to put it together, or how to troubleshoot.
It can also be used to show the various uses of the product.
For example, if you are selling a cooking appliance, you can give a demo on how to cook a certain recipe with it But be sure that you keep it real.
TIP: Do not over-process the video or make it look too well put together. The unique selling point of Facebook live streams is authenticity – use it to connect with your audience.
4. Practice before going live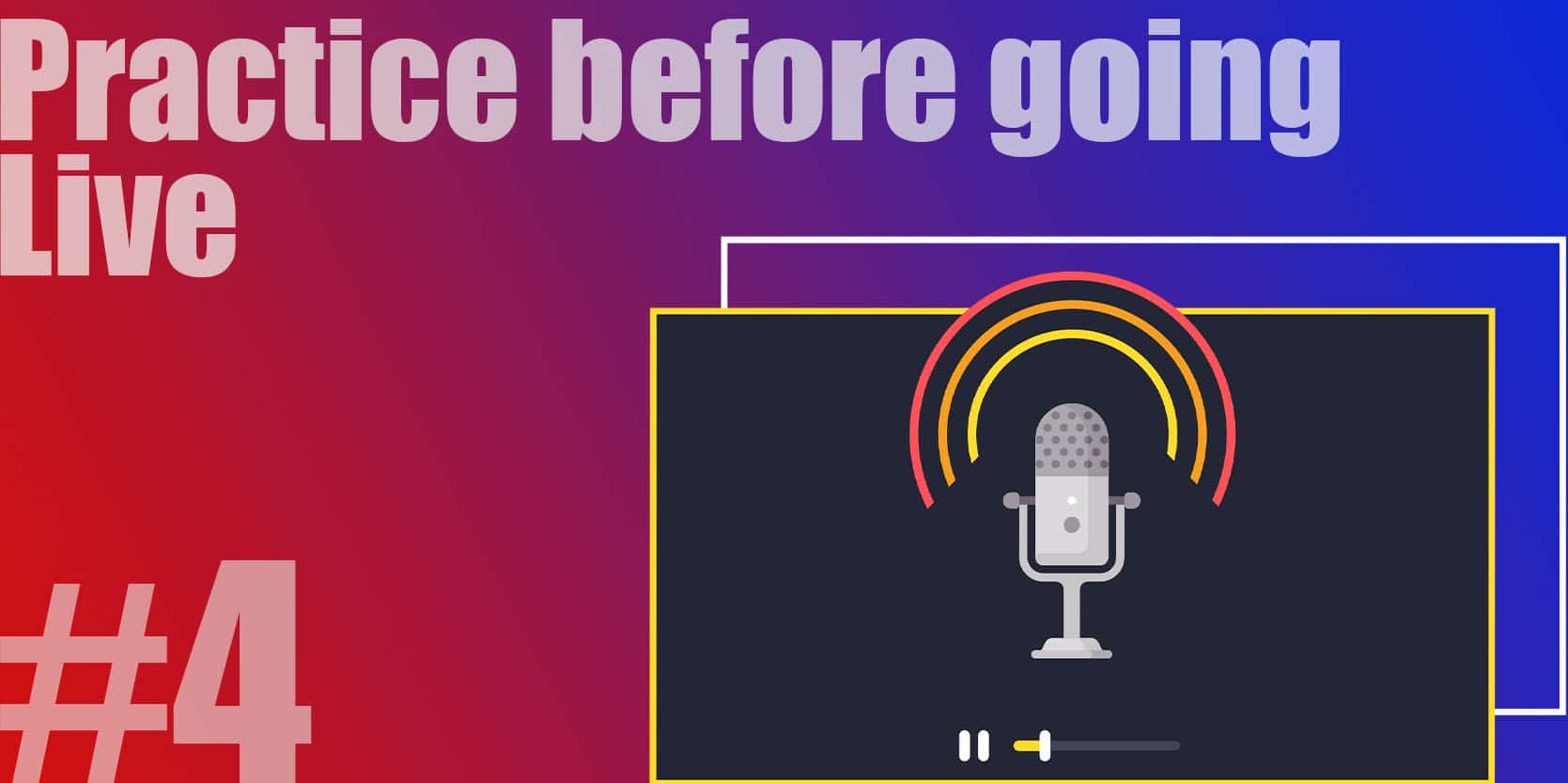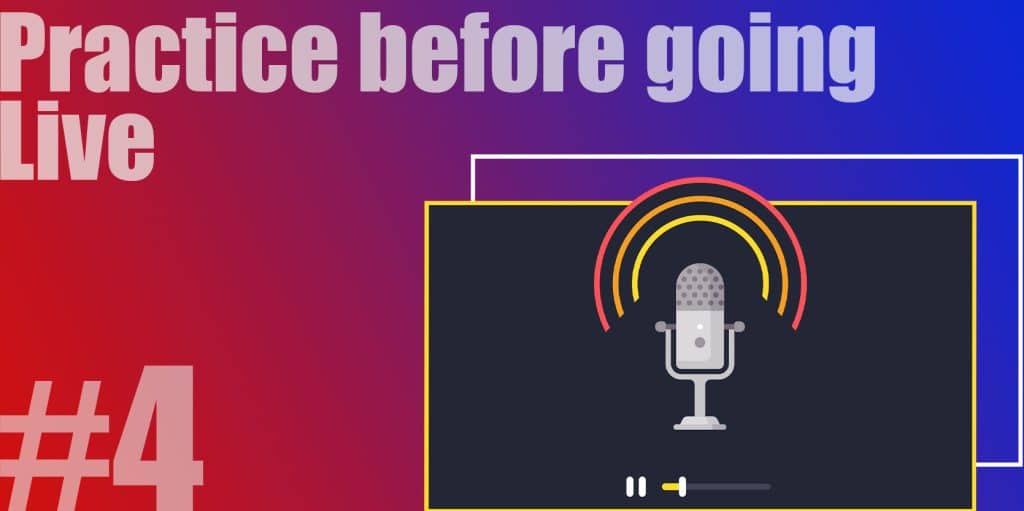 Yes, you do want to seem authentic and real, and it's not a TV appearance or a documentary production – but it is still important to not only consider what you want to say but also practise saying it before going live. A good set up of lights and excellent cameras will not be helpful if you are not coherent and articulate when you are speaking.
After you have established what your aim is for going live, you should spend some time focusing on what exactly you will be saying and how best to deliver it.
It is also recommended to do a dry run before launching the broadcast, preferably with a friend or in front of a mirror. This can help you gauge which points are most interesting, what needs to be discussed more, and what difficulties you may face while streaming. Moreover, it can also help you mitigate any nervousness you may be feeling.
A dry run can also help you find out if you are speaking too fast or too slow. There is nothing more damaging to a brand than a stream where the speaker is underprepared. Take your time to perfect your talking point before hitting that broadcast button.

5. Make sure your video has a clear trajectory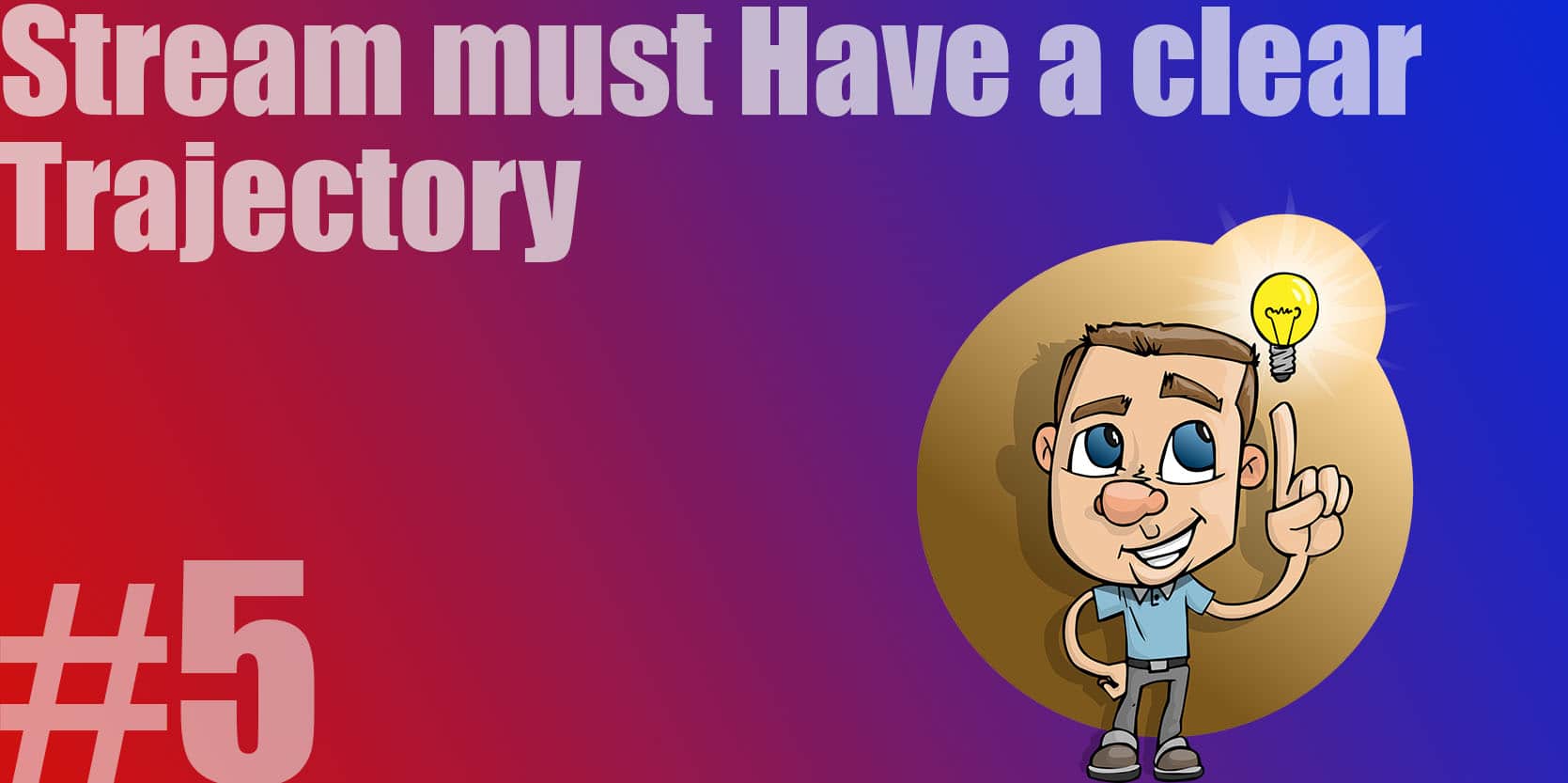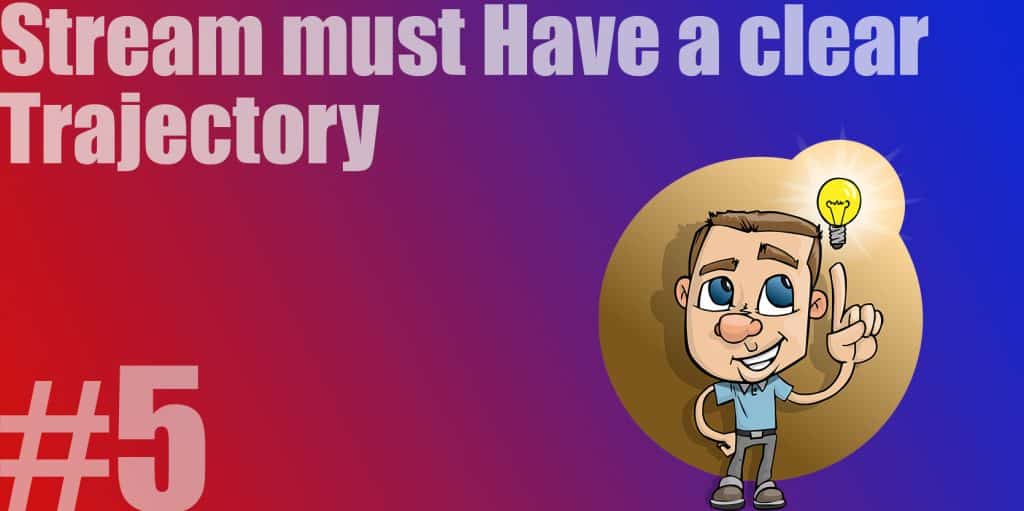 As mentioned previously, it is important to have a clear idea about what the purpose of the live stream is and what your main talking points are. Develop your live stream like a story.
It should have a solid beginning and engaging the middle part and a strong ending. But before you delve into the thick of things, give your audience some time to join the conversation.
Start with Casual Conversation
The first few minutes of a live stream should be spent on the casual conversation so that the rest of your followers can join in too. You can also share a personal anecdote, ask the audience how they're doing, and give some shout-outs before getting started.
Once you have a sizeable portion of your audience on the broadcast, you can get started with the relevant subject. However, there will be several people joining the stream at various points during the broadcast. Make sure that you check in with them from time to time and briefly reintroduce whatever you are talking about. You should also keep reminding your audience to participate in the conversation, leave their comments, and share their insights.
In the end, you should have a meaningful way of bringing your live stream to its culmination. Remind your audience what their next step should be – whether it is installing an app, checking out your website, or following your page. The end of the video should reiterate whatever objectives you had in mind before broadcasting. Remind your audience of the key takeaways, thank them for joining you, and point out what their next action should be.

6. Make it interactive and do not dwell on mistakes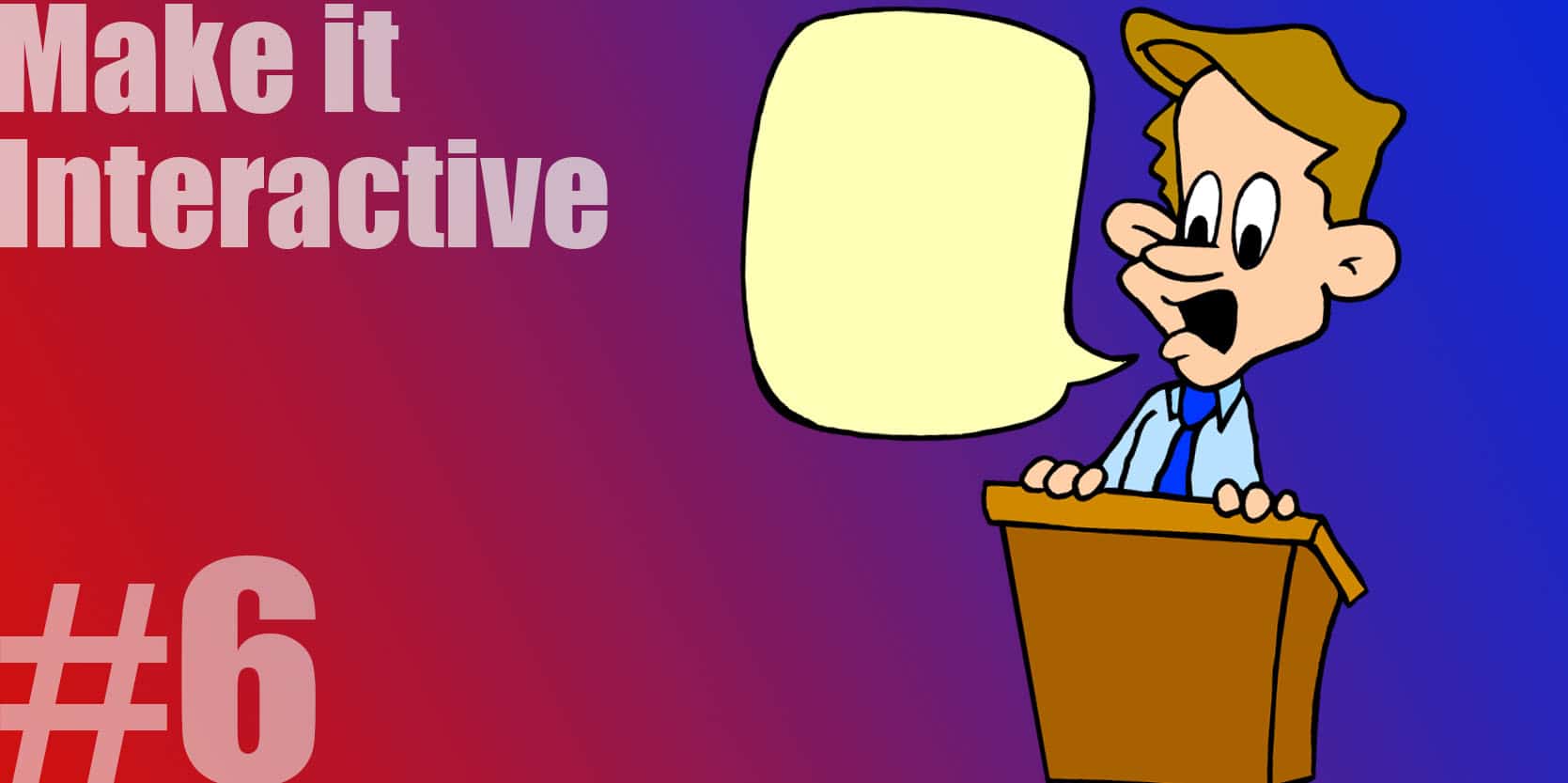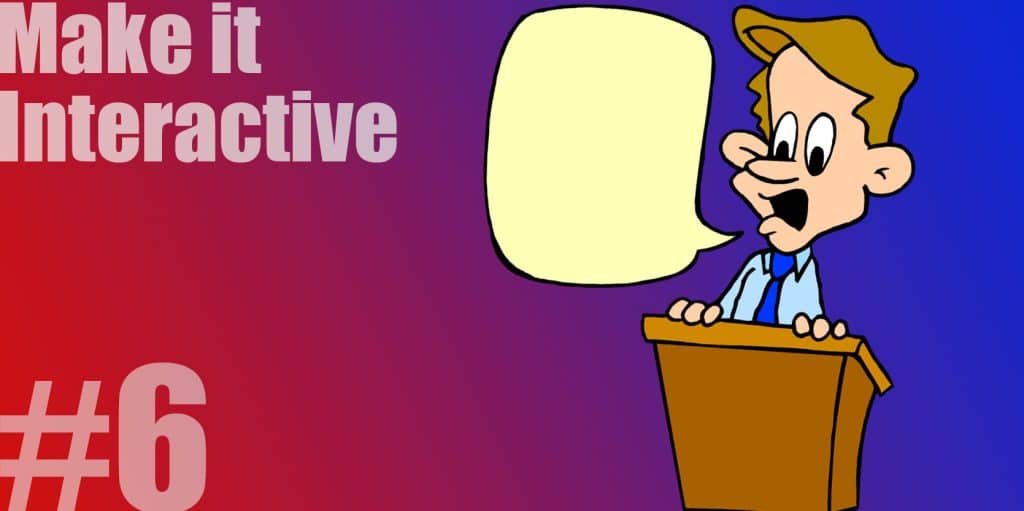 When you are live streaming, try to engage with your audience. Don't talk to the camera alone, try to make your audience feel like they are a part of the video. You can do that by roll calling the names of people as you see them joining in, answer their questions as they come through the live chat, or read their suggestions out loud when you are discussing something.
Not only that, but you can also invite one of your fans on a video call, or get a co-host on occasions. You can also ask someone to interview you or vice versa on live video.
Live Question and Answer Session
A live question and answer session can boost engagement instantly. It will also help you build a deeper relationship with your audience. If you can promptly answer questions regarding your brand with in-depth knowledge, your audience will be more compelled to engage with you.
Another thing you should keep in mind is that if you make a mistake when you are on camera, you should just keep going. Almost all of us end up using the wrong word, or mispronouncing something, or fumbling a little bit. It's not like you are doing a news TV Show or something, It's totally fine to mess up a bit.
In fact, it can act as fodder for you to connect with your audience, Make a joke at your own expense, laugh, and move on. It will help in showing your audience a very real and human side of your brand.
Tip: Slip-ups are common but don't fret over them as Facebook live streams are not polished like manicured posts, and this is what makes them more engaging and fun.
Before you end the video, also make sure you thank your audience for tuning in. You can also encourage them to like the video, share it, and subscribe to your page.

7. Measure the effect of the stream and implement what you learnt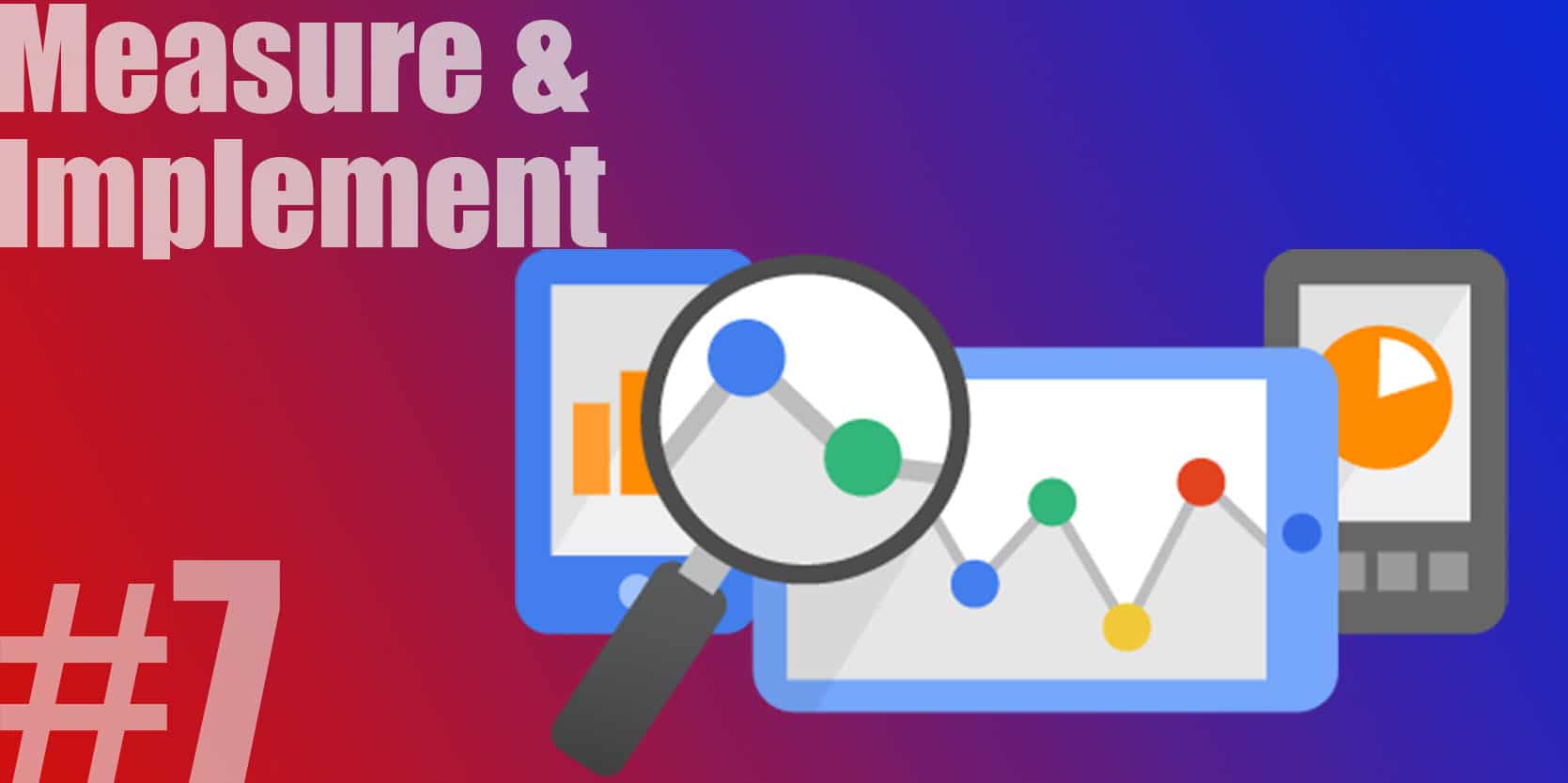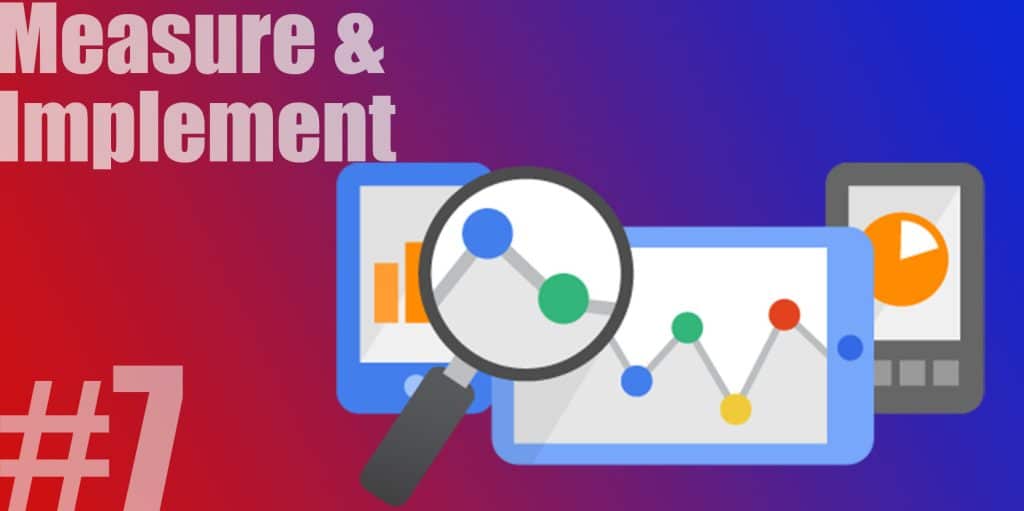 Once you have finished live streaming, you should take some time to look back and analyse the performance of the broadcast.
Make a list of your mistakes, what worked and what didn't, and make sure you implement those learning the next time.
Try to find out what interested your audience the most, read their comments, reviews and suggestions, and revisit the times when the engagement was at its peak.
These practices will help you determine what resonated with your audience and what did not. You can focus on the interesting topics next time, and figure out how to improve engagement with other topics.
Tip: You can also use the most attractive topics for grabbing the attention of your followers' incoming videos and design your content around them.
8. Post regularly and create a positive and professional workspace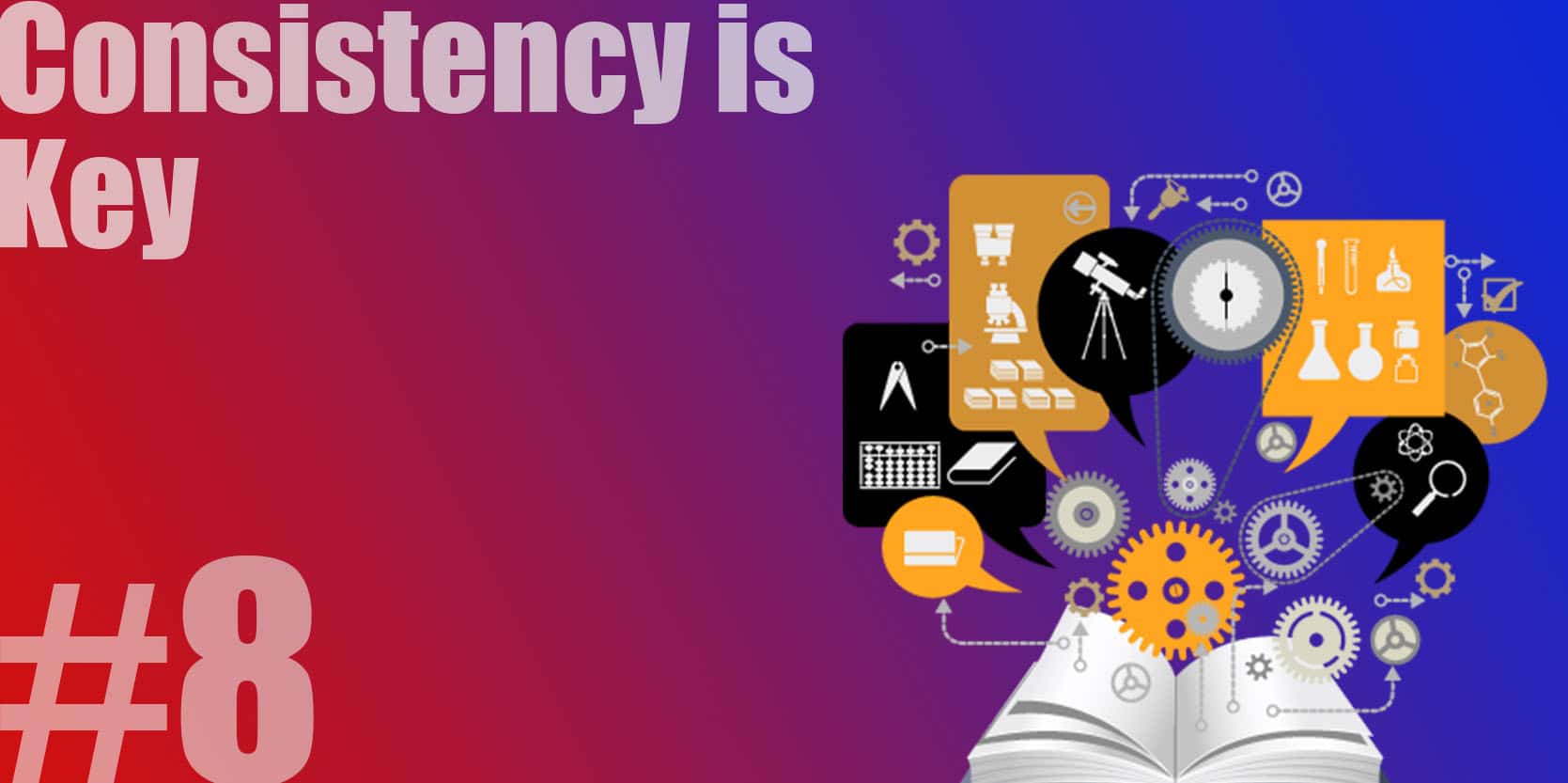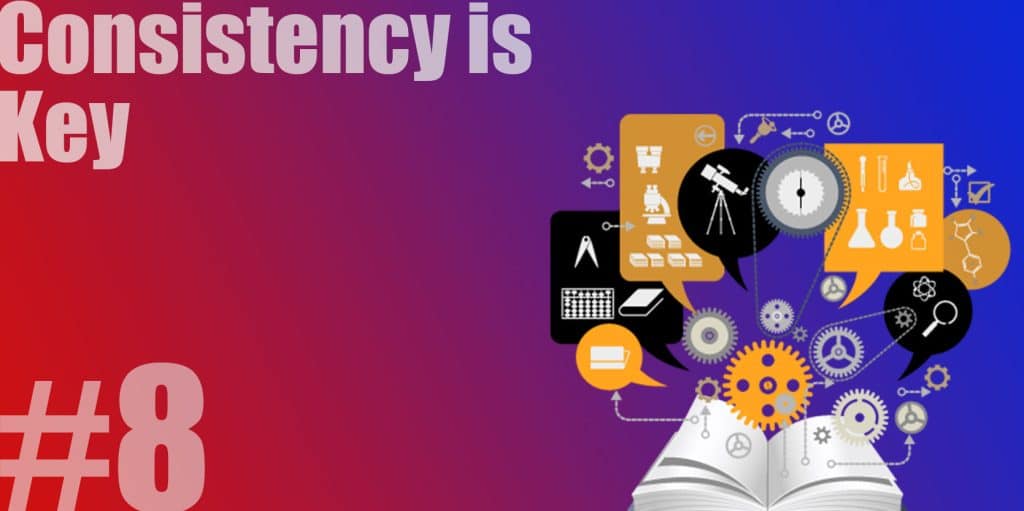 Consistency is key when engaging in social media. If you want to encourage your audience to participate in discussions and increase the views on your live streams, you have to develop a regular schedule for your posts and videos.
If you add posts or live stream at the same time and same day every week, your audience will know when to show up in order to get fresh content.
Consistency can also help in developing the anticipation factor. Creative live streams on a regular basis following a schedule will make your audiences take notice, and they will soon begin to look forward to the next event.
Be friendly, yet professional
Another aspect of creating live streams is to be friendly, yet professional. If you are going to create such posts on a regular basis, make sure you have a separate room or office where you can conduct the broadcasts.
It is essential that there is little to no background noise, and there is good lighting. You can also invest in a non-distracting backdrop or banner so that you can create a professional and non-cluttered look.
This will help in creating your live streaming more appealing, improve video quality, as well as ensure that the audio is crystal clear. It will further help you in garnering more views and boosting engagement.

9.Takeaway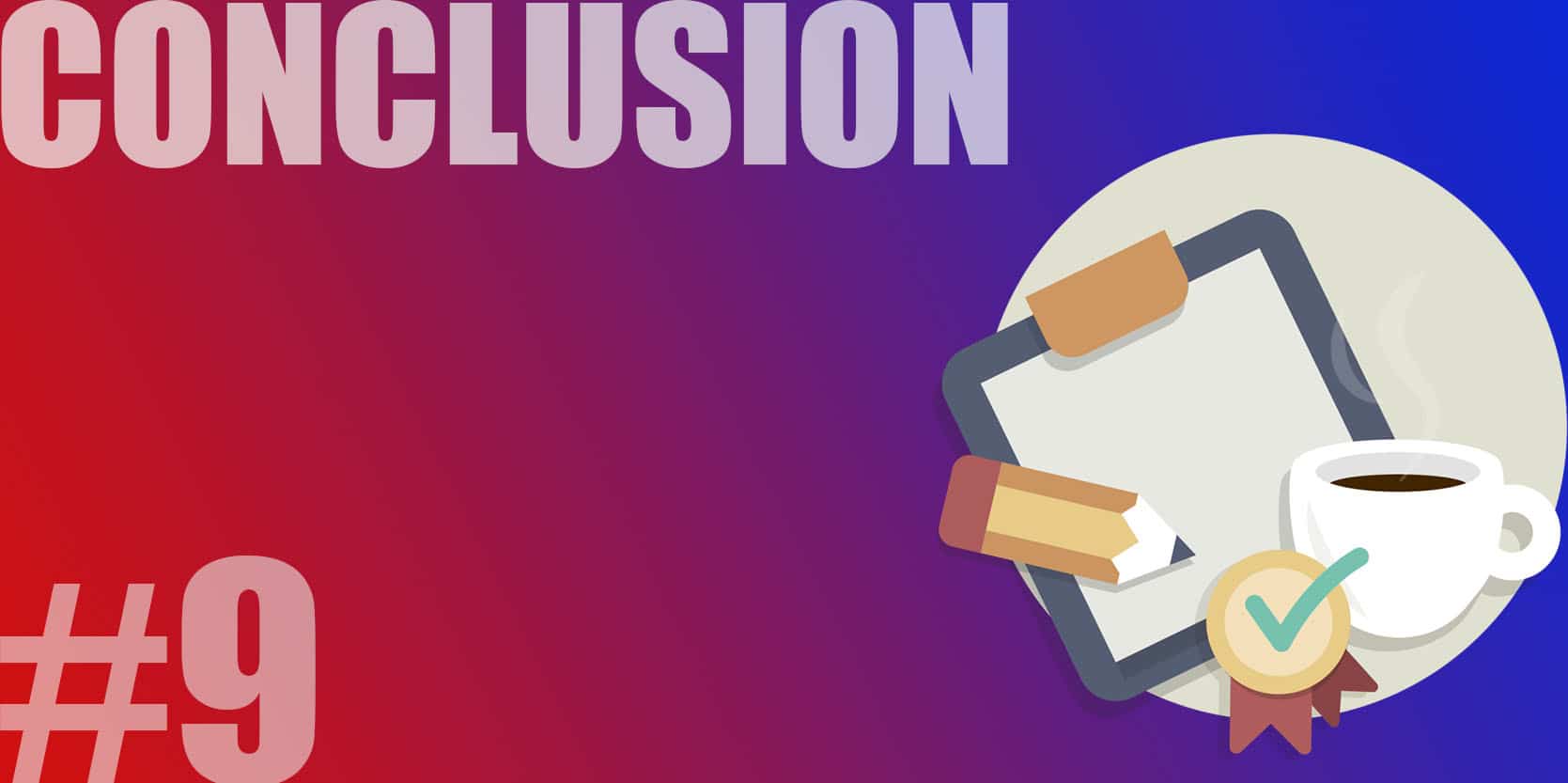 Facebook live videos are a great way to connect with your consumer base in an authentic and engaging manner. Not only do you get to interact with your target base in real-time, but it also provides an innovative marketing opportunity.
The potential for using Facebook Live as a marketing tool is endless, all you have to do is develop a creative way of connecting with your followers.
Step out of the box and find out what works best for your brand and your audience. Make Facebook Live an integral part of your marketing strategy today. Now Start live Video and Build Community By Yourself!