Unlimited Audits
Our most powerful servers can handle an unlimited amount of analysis. It's simple to access previous work and progress reports using stored reports.
In-Depth Site Audits
We'll show you how to address your SEO problems by providing clear definitions for each SEO indicator in our thorough website analysis.
Competitive Analysis
Compare your page's performance to your competition's in a side-by-side comparison. Examine how your SEO can improve against the competition.
analyze
What is kwebby?
Kwebby is an online website audit tool that can help identify your SEO mistakes and better optimize your site content. It's easy to use and can be completed in minutes - perfect for busy business owners who want to get the most out of their website.
We are constantly updating our website with latest SEO Tools, alongwith PDF Converter tools which helps you with the daily life tasks.
Read more
Seo optimization
What we do
.
Today's businesses need digital marketing services to establish an effective online presence and reach their target audience. Our team provides comprehensive solutions and unique strategies such as content marketing, social media marketing, video marketing and SEO services. We listen to our clients needs and combine our specialized knowledge with custom tailored plans to help your business grow. Our goal is to create successful campaigns that position your company in the industry leader space overall. Contact us now if you're looking for a reliable partner to support your digital marketing needs!
Technology
Kwebby's SEO Tools
Kwebby's SEO Tools are custom-built to help modern businesses optimize their search engine rankings and maximize their online reach. Kwebby's suite of tools helps businesses track visitors, monitor backlinks and keywords, and listen to their customers by analyzing conversations happening online. Kwebby's easy to use dashboard allows businesses to view analytics quickly and easily while getting insights that allow them to make informed decisions about optimizing content for search engine results pages. Kwebby's powerful success stories speak volumes as they have helped earn higher search engine rankings, increased organic traffic and improved customer engagement for many clients. Kwebby's SEO Tools deliver the tailored service necessary for modern businesses to succeed in a competitive digital space.
GET REAL RESULTS
Recently Listed
.
Checkout our SEO Audit tool if you need help auditing your website for search engine optimization. Following are the Recently SEO Audited Sites: this list can be used as a possible source of inspiration for any optimizations you are considering. Whether you want to enhance your organic search visibility or take the first steps towards improving your ranking, our SEO audit tool is a great place to start. Check out our recently audited sites today and start constructing your own perfect search engine optimization plan!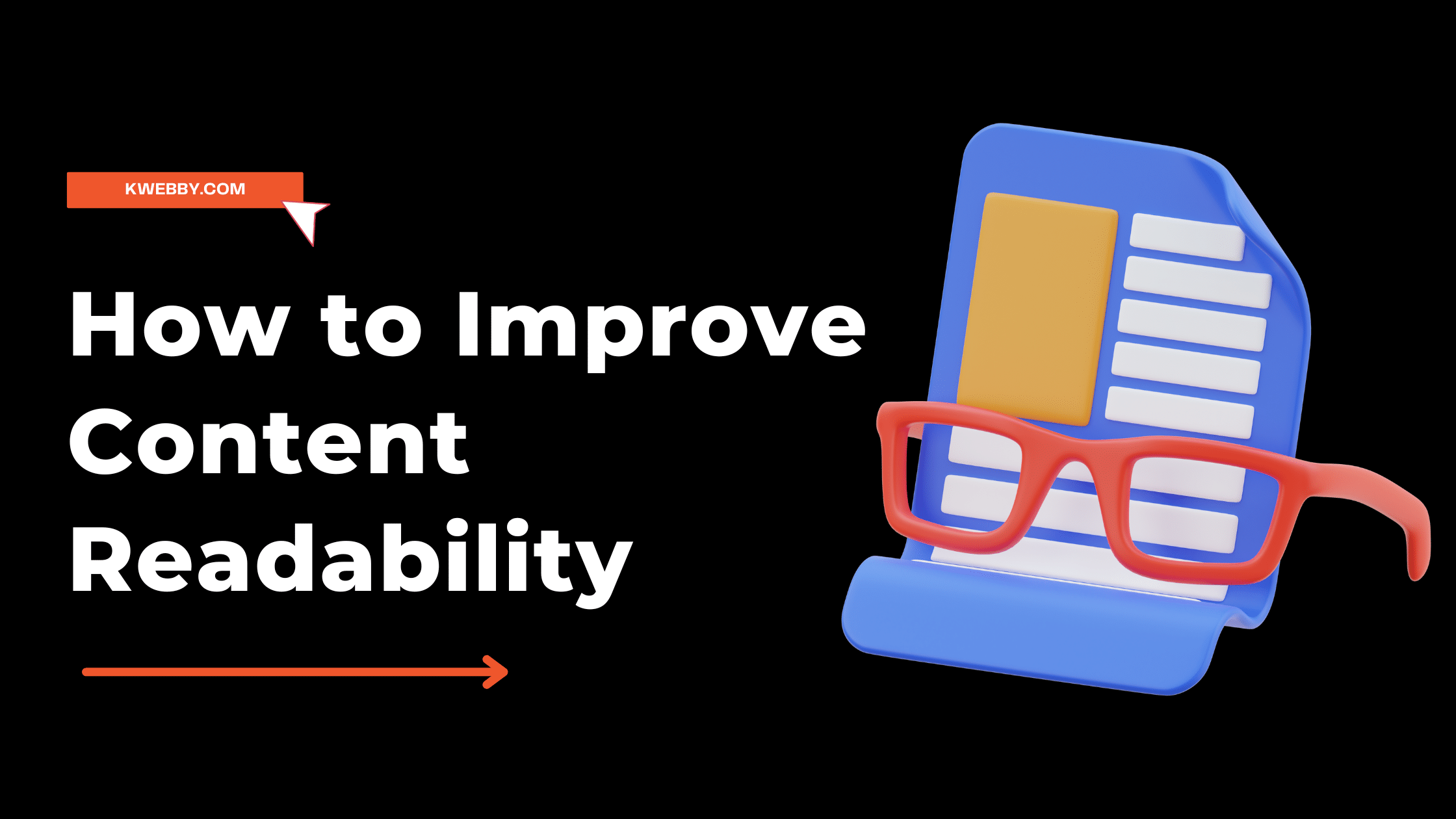 In the era of digital content consumption, content readability has become a cornerstone of user engagement and retention. Why? Because readers crave content that is easily digestible, clear, and concise. When your content is readable, it is more likely to be shared, increasing your visibility an...
Articles
Check out our latest blog posts
.
Have you checked out our latest blog posts? If not, you're missing out! We carefully curate the best content so that our blog is packed with useful knowledge on a wide range of interesting topics. From tips on how to excel in your career, to interviews with people in different industries, it's all here. Whatever you're interested in, there's something that will catch your eye. So come find out what we have to offer today - you won't be disappointed!
Kwebby Blog