PDF to PNG
Seo optimization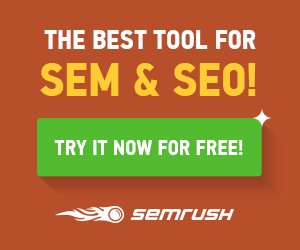 Seo optimization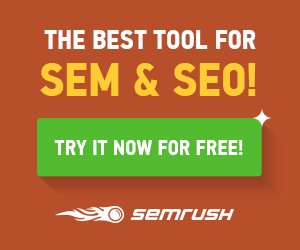 PDF to PNG
HOW TO CONVERT PDF TO PNG?
How can I save a PDF file as a PNG? Probably this is a question that every designer and creative practitioner should be able to answer. You'd be shocked how many different types of professionals don't know how to save a PDF as a PNG or other image format.
No matter what, there are always some instances where you might need to convert a PDF to an image file type for various reasons. Perhaps you need to incorporate examples of your work into another document or upload photographs of your work on the internet.
You can also check out our All-in-One PDF Converter here.
Indeed, the PDF format allows users to share professional documents that include a variety of media. Multimedia within a PDF, such as photographs, is frequently required for other uses. It's time to convert the PDF to a PNG if this is the case.
Here's a step-by-step guide to help you through the procedure. First, let's explain why you need to convert PDF files to PNG.
WHY DO YOU NEED TO CONVERT PDF TO PNG?
First, consider why you wish to convert your PDF documents to PNG images.
The reasons for wanting a document in picture format are as varied as the particular needs of people who want to save their PDFs as PNG files. As a result, look at the ideas and examples provided below.
Editing - You can modify PDFs, but a PNG image is much easier to work with when it comes to editing. You can use any image editing tools, which often has more editing possibilities than a PDF editor.
Compatibility - Whereas many browsers can open PDFs and free viewers are available, photos are still far more widely supported by programs, software, and devices.
Videos - Using an image, such as a PNG, rather than a PDF document for video editing. Many video editing tools don't even support the import of documents.
Transparency - There are PDF documents available with translucent backgrounds. They are, nevertheless, most of the time represented as white. PNG files support well transparency.
Social Sharing - Social media is heavily reliant on text and images. If you have a PDF, you will have to copy and paste the text inside. Sharing a picture, on the other hand, is much simpler.
HOW TO CONVERT PDF TO PNG?
Open Adobe Acrobat online and go to the Convert PDF page.
To upload your PDF, click the Select A File option or drag & drop the file into the drop zone.
From the file format drop-down menu, choose export to and select "image" and then "PNG";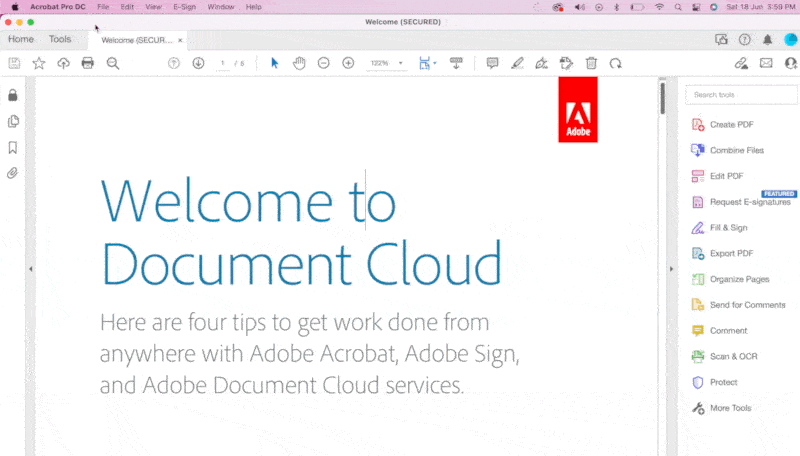 Then your PDF files will be converted to PNG images.
When your work is complete, you can download it or log in to Adobe to access further sharing options.
CONVERT PDF TO PNG USING OUR KWEBBY TOOL
Our online converter is the best approach to converting your PDF file. It is quick, simple, and, most importantly, it is entirely free!
What do you need to do?
Drag and drop the file you wish to convert into the box, or upload a file from your computers or a cloud storage service like Google Drive or Dropbox.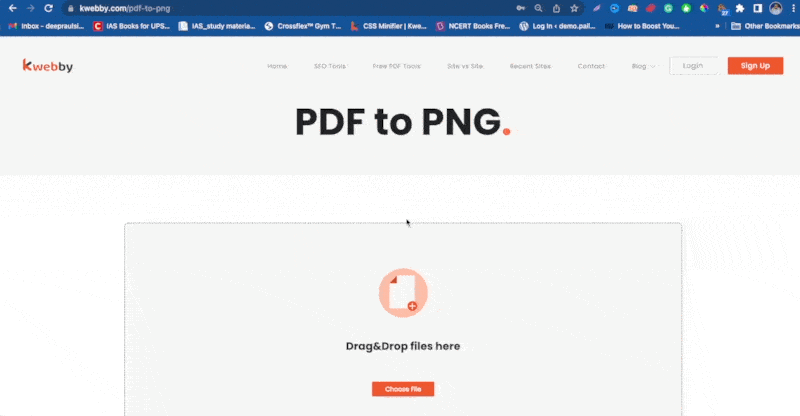 Our easy tool will convert your file once you have picked it.
After then, you can either download or email your new PNG image.
REQUIREMENTS AND FEATURES
FILE SIZE - Up to 100 MB
OPTIONs TO SAVE;
DROPBOX
On converting your PDF to PNG, you can simply tap on the Dropbox icon.
Then, you will see a new pop-up, allowing you to save your converted image to your DropBox account.
GOOGLE DRIVE
Click on the Google Drive icon once you finish using our Kwebby PDF to PNG tool.
After that, a new popup will appear, allowing you to save the converted image to your Google Drive account.
It's saved!
CONCLUSION
We take pride in making our software as simple to use as possible to reduce the time spent on tedious document management duties.
All of this is solely for internet users! If you want to save on your time but also want your conversions to be perfect with high-quality png image quality, count our Kwebby tool in!