Free Online Google Cache Checker

.
Google Cache Checker
Seo optimization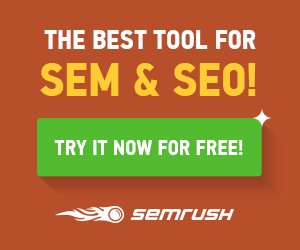 Seo optimization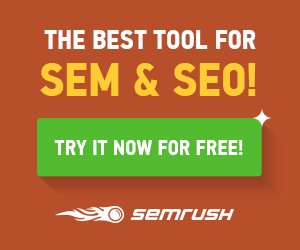 Enter up to 20 Links (Each Links must be on separate line)

Processing...

About Google Cache Checker
Google Cache Checker helps you find if you have any google cached version available for your domain. This tool helps to find if google has cached version such that you can browse the old version of your website if you want to revert some element on your website. All you need to add is upto 20 urls above and click submit and then you will came to know the same.
Google cache checker is really helpful if you want to know if your website is still crawlable by google.cache This tool is based on the Google cache tool secret algorithm. This algorithm is behind Google cache and this cache tool allows you to check the cached version of your website and view the recent version.
This cache tool does not show the whole Cache database. It shows the cache for images, videos and text. This tool can only show the cache for your domain.
Google cached version is the equivalent of the old time page and the web pageation understatement. This tool can be useful to find the balance between the resources, content and technology.
So, if you want to know when your website was last crawled by Google, you just have to enter the URL of your website. This tool gives you a complete information of when Google last cached your web page. Google cached version can be found in your Google Webmaster Central account.
Google sends new robot to crawl your website starting from the date on which it was launched. If you want to know when the last Google robot crawled your website, then type the domain name in the URL box.
You can find the number of pages that Google has cached with the cache command by using the site advanced search option. paths will show the number of pages that were cached by Google bot. The cache shows the date when the web page was last crawled by Google bot.
If Google has never crawled your web site, it will say "Cached Page," "Page Not Cached" or "Page Not Indexed." It means that the web page wasn't found by Googlebot.
Googlebot tries to crawl as many pages as possible from your site. The bot will automatically try to crawl as many pages as possible from your site to be consistent. That's why some web pages get cached more frequently than other web pages.
Google spider doesn't understand the content out of the PDF or Word file. So the bot encounters the PDF or the MS Word file, reads it and will read the text on the other file. The MS Word file is read and the text is processed by Googlebot. So if you have an XLS file with some content in it, the bot will recognize the PDF file as the relevant content of the website. That's why some files get cached more frequently than other files.
The Googlebot processes all the incoming links on your site and add them to the Google index so that they are also indexed along with the original content. The fact that the Googlebot reads all the text content on your site can be kept in mind when you set up Joker as your Penguin proof search engine.
Dealing with Penguin algorithmic updates once the release date is close to the present is simple. All you have to do is to update the content on your site. Without changing the information on your site, there is no way you can prepare for Google's new requirement. Therefore, Google says that the Penguin update is making sports blogsAntique Carquirerto be more reader-friendly.
Write Once and Forget All Your SEO Skills:Webmasters are still in shock after Google's April 22 release of its "Penguin update." April 22 is close to its second anniversary. Therefore, it is expected that most webmasters will type "Penguin update" as their topic of focus when they search for Google's release date. Remember, April 22 is the biggest update in the history of Google.
Google uses its "Penguin algorithm" to identify websites that violate its Webmaster Guidelines and to drop those sites from its index. If your site is affected, you will receive email notifications in your account or you can submit a reinclusion request.
If you received an email notification, then the next step is to investigate your site. If you don't find anything wrong on your site, request for reconsideration. Your reconsideration is that process that you need to go through to get your site back into Google's index.
However, you should be patient. Google is now updating its algorithm more than 500 times a year. Even if you request for reconsideration, Google most likely rejected it again.
Google released an innovation on "shaking up" its algorithm. As a proof of its concept, Google has defined that a site that is listed by Google should have some unique content and you should be able to detect that within 24 hours.
In order to shake up the web, Google screens a shakeup is going to affect 9 billion webmaster's sites. And depending on which hosted site you have, that number could be very high.
What does Google use then to flock those sites to the bottom of the SERPs?
When you are looking for answers to the 9, you usually get them in the form of a perfectly designed website that has a high bounce rate and that makes no sense.