Excel to PDF
Seo optimization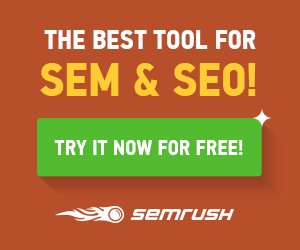 Seo optimization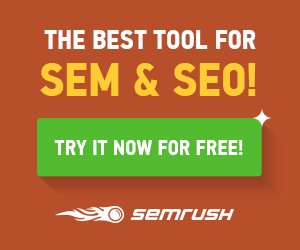 Excel to PDF
HOW TO CONVERT EXCEL TO PDF
As a kid, we all have fond memories of experimenting with graphs and equations in Excel during our elementary and secondary school years.
And probably those were the days when we had no idea we could use Excel for many personal and professional duties, from keeping financial records and budgeting to making weekly calendars.
But now that we have already become familiar with excel, one of Excel's drawbacks is that it may be somewhat intimidating.
Well, PDF arrives to save the day! Learn how to convert Excel to PDF to make storing, distributing, and understanding your Excel masterpieces easier.
Excel can become congested with many pages, columns, charts, calculations, etc. Have you ever opened an Excel document emailed to you and been baffled by the mix of numbers and words?
Have you been puzzled about why your Excel spreadsheet on your Mac doesn't look the same as your Windows computer?
But don't worry, all of it is avoided by converting to PDF format.
WHY DO YOU NEED TO CONVERT EXCEL TO PDF?
Universal Display: The PDF format's universality is one of its benefits. Your PDF will look the same no matter what device or operating system you use to view it. As a result, converting your Excel to PDF ensures that whoever receives your report, invoice, or chart can view it correctly.
Mobile Compatibility: In this day and age, everyone uses their phones to access documents. On a phone screen, a large and complex Excel spreadsheet is not as interactive as it is on a large computer screen. You may not only view PDFs on your phone using an app like Kwebby PDF online tool, but you can also modify and share them!
Document Security: Financial reports, invoices, and budget planning documents, for example, typically contain confidential information for firms and individuals. When converting these Excel documents to PDF, you may add password security and restrict rights to keep this information private from prying eyes.
HOW TO CONVERT EXCEL TO PDF?
First and foremost, you will require an Adobe account.
Go to their Acrobat online conversion tool once you have logged in.
Select a file and upload your file by clicking Select a file. The conversion will begin automatically as a result of this.
That's it! Download your file, save it to Adobe's document cloud, or send a link to your collaborators so they can access it.
REQUIREMENTS AND FEATURES -
FILE SIZE - Up to 100 MB
OPTIONs TO SAVE -
DROPBOX
On converting your excel to PDF, you can simply tap on the Dropbox icon.
Then, the new popup will be seen, allowing you to save your converted file to your DropBox account.
GOOGLE DRIVE -
When you are finished using our Kwebby tool, click on the Google Drive icon.
After that, a new popup will appear, allowing you to save the converted file to your Google Drive account.
It's saved!
METHODS TO CONVERT EXCEL TO PDF
There are four ways to convert your Excel spreadsheets to PDF: using Adobe Acrobat, going through Google Docs, using Microsoft Office Word, or printing to PDF. But we will be covering the two as follows;
METHOD #1 - USING KWEBBY TOOL
Kwebby tools include several free online resources, didn't you know? And did you know that one of those tools is the Excel to PDF converter?
You can also check out the all-in-one PDF Converter.
We know it is mind-blowing! Use our online converter here if you need to convert an Excel file quickly.
The procedure is just as easy!
Drag and drop the file you wish to convert into the box, or upload a file from your computers or a cloud storage service like Google Drive or Dropbox.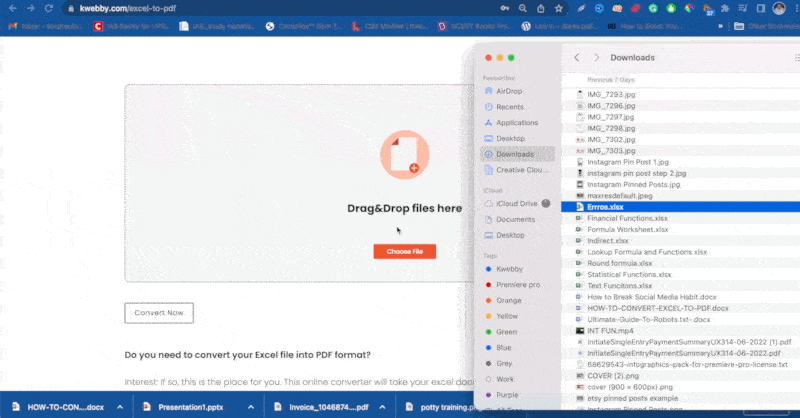 Our easy tool will convert your file once you have picked it.
After then, you can either download or email your new PDF file.
METHOD #2 - USING OTHER TOOLS (PREFERABLY MICROSOFT EXCEL)
Load your Excel file into Microsoft Excel.
Select File > Save a copy > PDF from the File menu.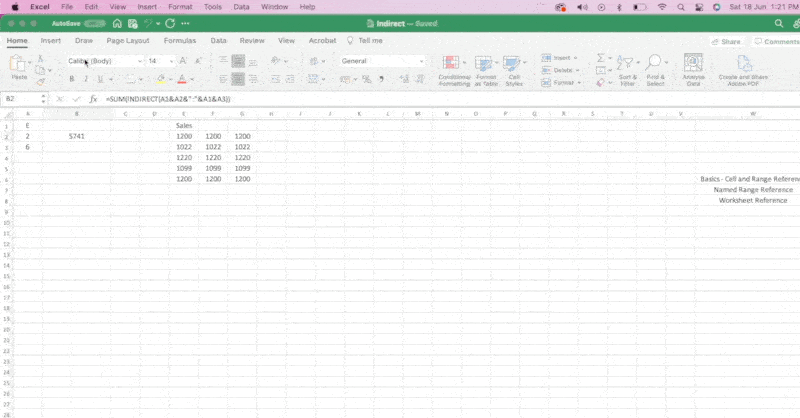 Once you have completed that, click the Publish button.
Use your chosen PDF viewer to open the exported PDF.
You will be able to effortlessly share your Excel spreadsheets without disrupting the formatting now that you know how to convert an Excel spreadsheet to a PDF.
For yourself and the recipients of your PDF, this will make your spreadsheets easily readable, shareable, and printable.
Conclusion
By the end of this article, we hope you can save a copy of your Excel as a PDF, and produce PDFs from your Excel sheets using different tools.
And if you still have doubts, remember that our Kwebby converter tool is just a click away!
Are you interested in more conversion articles? Get in touch with us and read some more articles related to this.