PNG to PDF
Seo optimization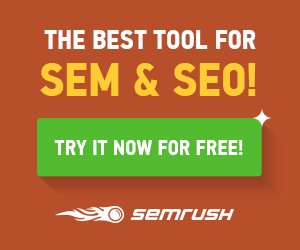 Seo optimization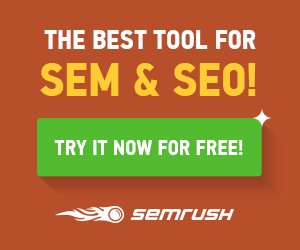 PNG to PDF
HOW TO CONVERT PNG TO PDF?
We occasionally need to convert a photo to a PDF during file-sharing or distribution, like PNG to PDF conversion. By doing this, we also want to ensure that the image quality is maintained without sacrificing image resolution, and a PDF file is generally conducive to printing. But - how we quickly convert PNG to PDF is the question.
Also, check - All in one PDF Converter here.
Today, PNG to PDF conversion is not that difficult. There is always a tonne of converters available, regardless of the operating system used. Because there is so many PNG to PDF converters available, you may be experiencing choice overload.
Don't worry; this post will reduce your options and provide several simple ways to convert PNG to PDF. Firstly, let us see the perks of converting PNG to PDF.
WHY DO YOU NEED TO CONVERT PNG TO PDF?
There are several of them. The effectiveness of sharing and storing photographs is the most evident benefit.
Additionally, the PDF has made a name for itself as a file format that can be seen on almost all electronic devices, including laptops, smartphones, and tablets.
Moreover, PDFs are secure to use. Unlike most image file types, PDF files are readily password-protected and safely encrypted. To assist you in locking your PDF files, Smallpdf includes its own Protect PDF tool.
Now let us see how to convert PNG to PDF.
HOW TO CONVERT PNG TO PDF?
Bitmap images or PNGs are the photos in their most basic form, the ones taken with your digital camera. They are of the highest quality and contain every pixel. They are also huge. Here are the methods that can help you convert the images into PDF files without losing your quality.
METHOD #1 USING OUR KWEBBY TOOL
If you want your image to be converted into a PDF file within a click, without losing the quality of the picture, then have a quick look at these simple steps.
How can I convert a PNG image to PDF using the Kwebby tool?
Drag and drop the PNG file you wish to convert into the box or upload a file from your computer or a cloud storage service like Google Drive or Dropbox.
Select your preferred way under Default, Auto, No Margin.
After selecting the above three, click "Convert Now."
In no time, our tool will convert your PNG into a PDF file. You can even forward this document to others through the mail so they may get it!
METHOD #2 USING GOOGLE DRIVE
Typically, you would never consider Google Drive to be a file converter. Well, the built-in printer allows this cloud service provider to do so. Now that we have that out of the way, let's look at how to print PNG to PDF in Google Drive:
Step 1 - First, use your Google account to log into Google Drive.
Step 2 - Double-click the PNG file you want to convert in step two. Click Print in the top right corner of the preview when it appears.
Step 3 - Drive allows users to choose the layout, page size, margins, scale, number of pages per sheet, and page range to print in the Print windows. Once everything is selected, click Save to create a PDF version of this PNG file in Google Drive.
The sole drawback of Google Drive is that it cannot simultaneously convert several files to PDFs.
REQUIREMENTS AND FEATURES -
FILE SIZE - Up to 100 MB
OPTION TO SAVE -
TO DROPBOX
You can tap the Dropbox icon after converting your file.
Then, you will see a new pop-up, allowing you to save your converted PDF file to your DropBox account.
TO GOOGLE DRIVE
Once you finish using our Kwebby converting tool, click on the Google Drive icon.
After that, a new popup will appear, allowing you to save the PDF file to your Google Drive account.
It's saved!
CONCLUSION
As you will only waste time waiting to upload and download the PNG images, sharing the PNG images may be quite a hassle. On the flip side, when you use our Kwebby online PNG to PDF converter, our program will preserve the composition and quality of the images in sizes that are far lower than the originals. Isn't this already sounding great to you! If yes, then use our handy tool today!