Free Online URL Rewriting Tool

.
URL Rewriting Tool
Seo optimization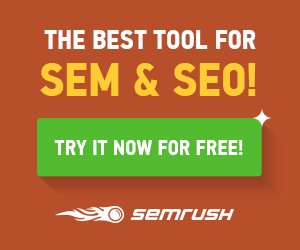 Seo optimization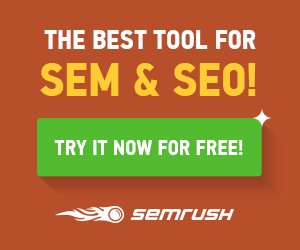 Enter a URL
Eg. http://www.example.com/test.php?firstid=1&secondid=10

About URL Rewriting Tool
URL Rewriting Tool helps to rewrite complex or rigid urls in more organized format using slashes or likewise. All you need is to paste your ugly looking URLs of your script above and get recommendation bases on directory type URLs or Single page URLs. This will also help sto increase your page on google.
Media while Web optimization is considered to be the most successful technique of gettingIncreased Web Trafficfor your site, there are other areas that can help yoursearch engine friendly site also.
Title Tag Rewriting
Imagine a library of books with no identifying numbers or brand names. All of them have the same title tag and this plays a very important role in the overall success of your website. Search engines try to classify your site in the same category and improve its rankings based on your content. One of the main problems that many designers face is that they use the same title tags for all of their pages, and all of their sites are categorized in the same category.
A very easy way to fix this problem is to do a 301 redirect on your old pages. By doing a 301 redirect, you are telling search engines that your old index.php file should be moved to your new index.php file. This 301 redirect should only be executed for your old pages. There is no need to do the redirect for your new pages.
Meta Tag Rewriting
You'll want to get your meta tags for your website rewritten. This can be accomplished through a 301 redirect from your old to your new meta tags. This item appears in the header of your email reports. If you need to rewrite your meta tags for all of your pages, it's probably not a good idea. You might want to keep your current meta tags and apply the results to your redesigned web page.
You might also want to keep yourpopular secondary keywordsin your meta tag URLs. This is much easier to implement than many SEOs might think. By adding the relevant keywords into your URLs, you are not only trying to rank for these words in the search engines, you are trying to rank for more frequently searched terms associated these keywords.
Meta Tag Design
Keep your meta tags simple. Search engines are not (and can't really be) likely to send Web surfers to your web page if that page looks like it's highly optimized. Rather, you should carefully craft each of your meta tags to help people find your site when they search.
Title Tags
Keep your title tags as short as possible. Search engines aren't searching for keyword specifics. They're searching for your title so that it gives searchers a clear idea of what they'll find when they arrive at your site. A title tag of 40 characters is unlikely to provide much help to your website. One that's only 8 words will get some clicks, but those clicks will be quality clicks.
Description Tags
You'll want to keep your description tags short too. A description tag that's 40 words or less will not provide much help to your website in terms of helping it gain traffic and increasing sales. In fact, such a tag might actually hurt your search engine positioning. Many SEOs believe that placing as many keywords in the description tag as possible will improve its visibility, which is debatable, anyway; it may just lead to keyword stuffing.
Headers and Subheaders
The keywords and description that you include in your headers and sub-headers are given more weight than standard text. If possible, use visible HTML keywords instead of using "tool tip text" (the phrase that is sometimes used to describe graphics). Tool tip text can be distracting for site visitors. Most spiders have an automatic alert to tell them off the numerous tool tips, too. If you must provide tool tips, their chances of being BS'd is increased, because the spiders are less likely to report key words that produce tool tips.
Text Content
Make sure your existing content is search engine optimized. If it is not, you should work to publish new content or make some changes to existing content that makes it more such an attractive resource for search engines and site visitors. Often people see some of their highest hits on sites as the section beneath the header. Make sure your site has a reasonably diverse set of features and individual pages that cover numerous topics and draw from a diverse keyword base. If the site does not have easily searched for content, consider adding them. For example, if you are a real estate site, you could have articles or reviews of townhouses or homes for sale in your area. Use primary keywords in the title and throughout the page you will rarely be penalized for having good text content.